Aleph Contracting Ltd
Services
FRESH AIR FOR RESIDENTIAL, COMMERCIAL & INDUSTRIAL
Air ventilation and Extraction is crucial for your building
The rise in energy efficient building designs is increasing the need for ventilation systems. Energy efficient buildings require more insulation to reduce heating and cooling loss. This means that the air inside of your building lingers longer and becomes stale. The stale air also puts your building at a greater risk for allergies, residual odours, condensation, mould and more.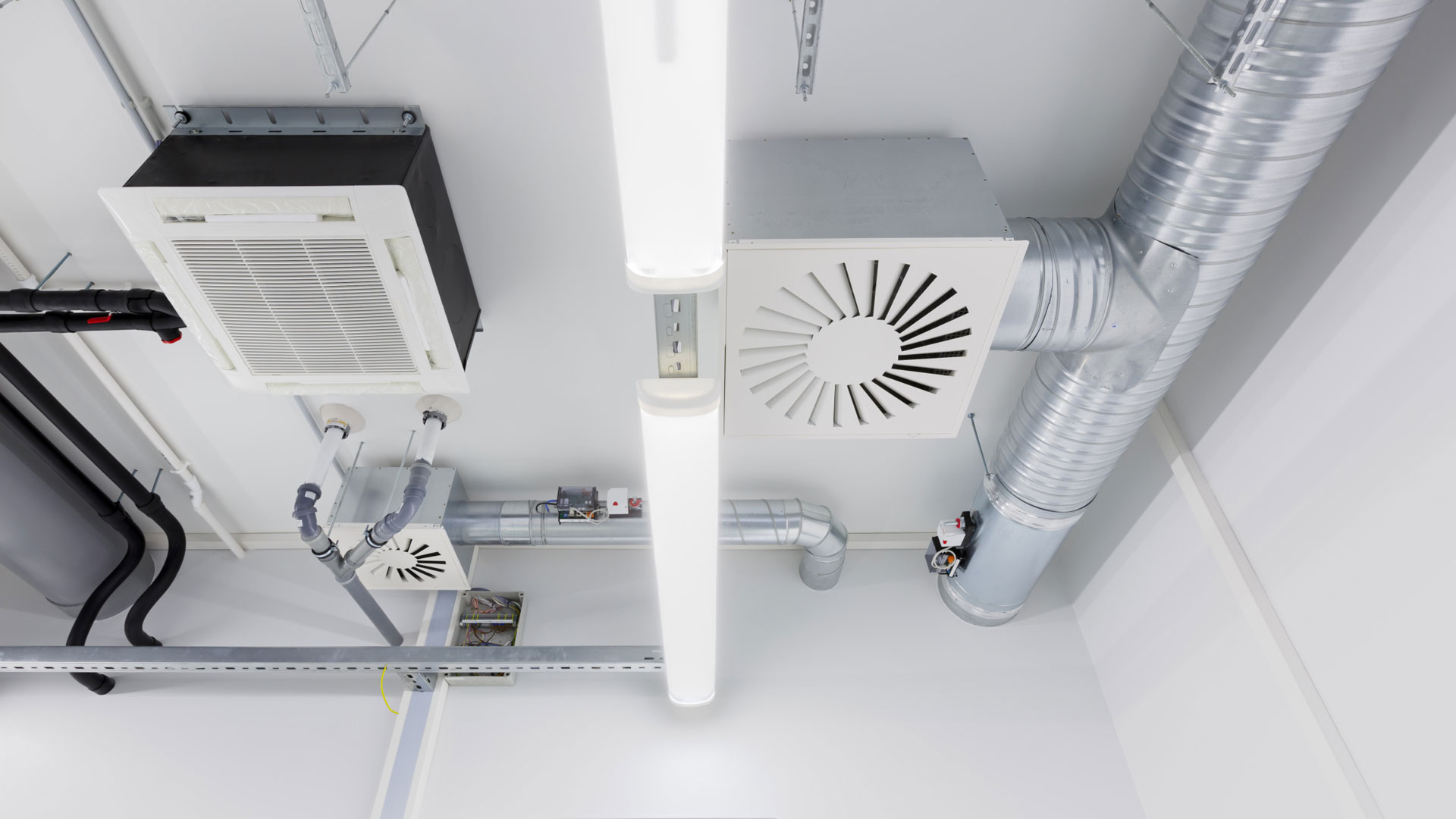 Filtered fresh air – Differing levels of filtration can produce a very clean and fresh environment
Extraction of stale air – Stale air and contaminants can be removed from the working environment
Reduce humidity – Humidify levels can be controlled and reduced where designed to do so
Remove pollutants – Both pollutants and unwanted contaminants can be removed and prevented from entering a workspace with good ventilation system design.
Well-being – A well ventilated house, office or working environment can only improve the health and well-being of the building's occupants. Poor ventilation is a contributing factor of sick building syndrome where good ventilation is an essential consideration for all building types.
Cross contamination – We engineer ventilation systems considering positive and negative air pressures and if carefully considered we can control the flow of the air to ensure areas are not cross contaminated which is extremely useful when designing systems for laboratory, clean rooms or healthcare settings.
Dust & Fume Extraction Systems
Industrial dust and fume extraction systems form a vital part in protecting workers from the harmful effects of dusts, fumes and gases emitted by processes in the workplace. Overexposure to these dust and fume particles could result in illnesses such as occupational asthma and other occupational lung diseases. Even though the number of accident-related deaths are reducing over the long term, deaths due to exposure remain stubbornly high.
Local exhaust ventilation (LEV) systems are an important way of controlling exposure to hazardous substances and generally come in two distinct categories: dust collection and fume extractions systems.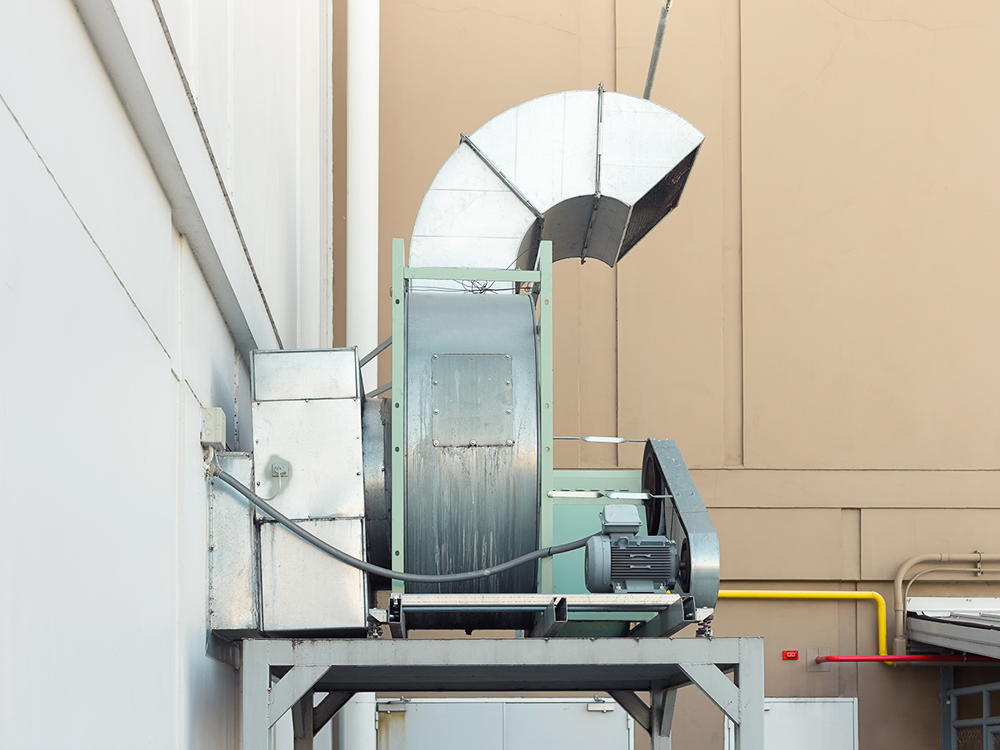 Kitchen Exhaust Systems
A typical kitchen ventilation system includes an exhaust hood or canopy, ductwork, fan system, and a means of providing adequate make-up air (air that is lost through the ventilation process). The entire system must constitute a fire-safe assembly within the building. Kitchen fumes are sucked into the hood, travel through vents, and are blown out of the building through the fan system itself. An equal amount of replacement air (or make-up air) from outside is drawn into the kitchen through make-up air vents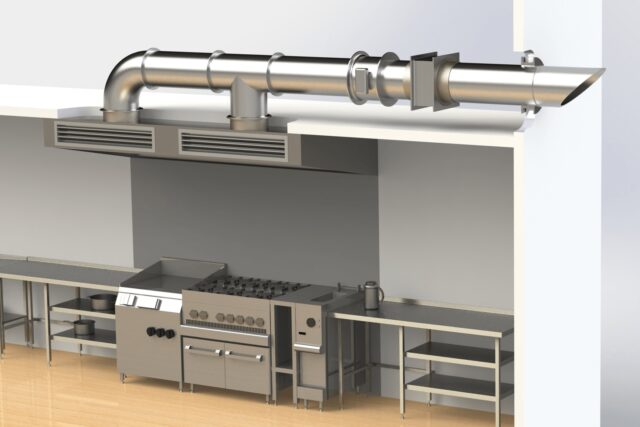 Services
Aleph Contracting offer a range of ventilation services, designed to keep you well ventilated with clean, fresh air from design, equipment selection through to installation, after sales support and cost-effective maintenance.